THE FACULTY
The faculty at Oakville School of Classical Ballet is a group of highly qualified resident teachers from professional backgrounds.
In addition, eminent guest teachers are invited on a regular basis to give instruction and coaching in dance and dance-related subjects.
RESIDENT TEACHERS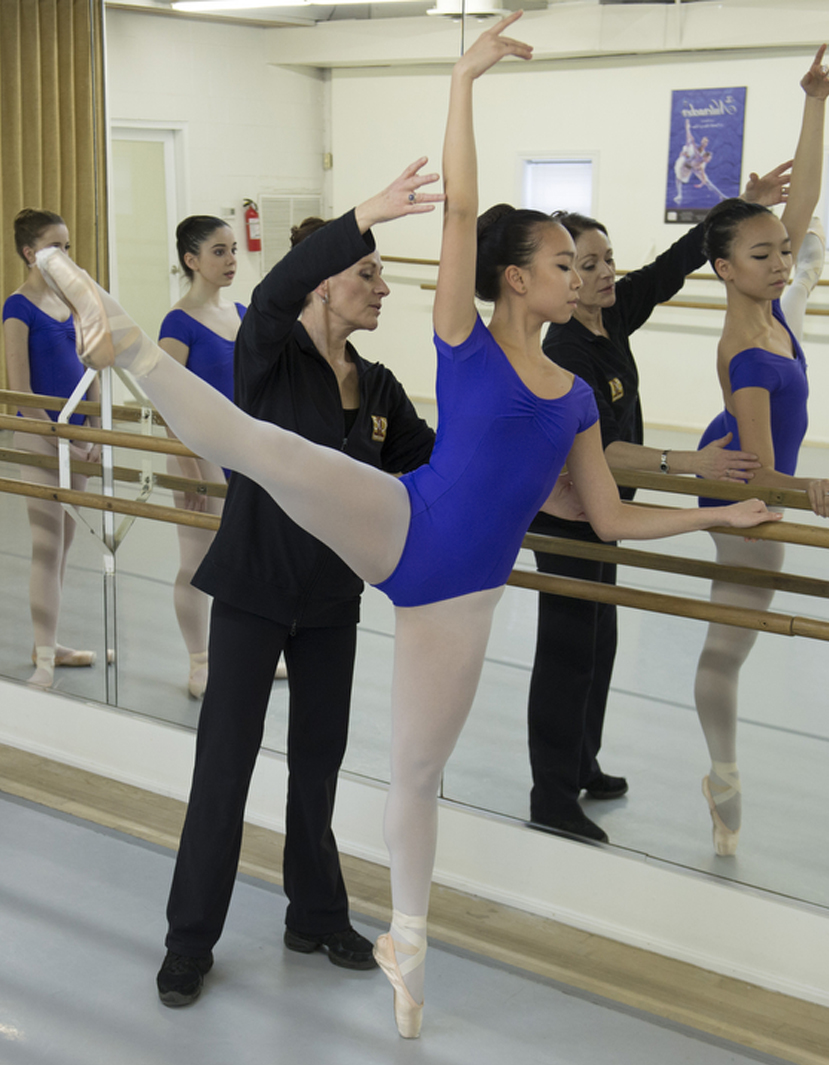 Amanda Paterson
A.R.A.D. (T. Dip.), A.I.S.T.D.
Artistic Director – Oakville School of Classical Ballet / Oakville Ballet
Teacher – Ballet, Repertoire
Amanda Paterson is the Artistic Director of Oakville School of Classical Ballet and Oakville Ballet as well as an Affiliate Teacher and Examiner for American Ballet Theatre® National Training Curriculum.
Amanda received her early training at the Oakville School of Dance, and later graduated from Canada's National Ballet School's full-time Professional Training Program.
While at Canada's National Ballet School, she studied with esteemed teachers such as Eric Bruhn, Betty Oliphant, Glenn Gilmour, Lyn Wallis, Daniel Sellier, and Carole Chadwick.
Amanda has performed with the National Ballet of Canada, Ballet Nacional de Cuba, and the Elizabeth Paterson Dance Company.
As Artistic Director of Oakville School of Classical Ballet, Amanda has prepared students for international ballet competitions, including the Royal Academy of Dance Solo Seal Examination, the International Genée Competition, Prix de Lausanne and Youth America Grand Prix. Students from Oakville School of Classical Ballet's Professional Program have gone on to win positions with major dance companies in Europe, USA, and Canada. She has produced over 80 productions at the Oakville Centre for the Performing Arts, including a full-length Nutcracker for the past 20 years.
Presently, Amanda combines examining in Canada and the United States for American Ballet Theatre – NTC, teaching Master Classes world-wide, alongside her current position with Oakville Ballet, mentoring young dancers wishing to pursue careers in dance.
Ciprian Campianu
TTPPD Cert. (NBS)
Teacher – Ballet, Character Dance, Repertoire
Ciprian Campianu is a graduate of the Professional Teacher's Training Program at Canada's National Ballet School.
Ciprian began his professional ballet training at the age of nine at the National Ballet School, in his hometown of Bucharest, Romania. He danced for several years with the Romanian National Opera performing principle roles in classical ballets such as Giselle, Swan Lake, Coppelia, Sleeping Beauty, Anna Karenina and the Nutcracker.
In 1997 Ciprian was the winner of the Oleg Danovsky International Ballet Competition with his interpretation of "The Afternoon of a Faun". He was also a well-known performer on the two most popular live entertainment television shows for the two largest channels in Romania.
After leaving Romania, Ciprian performed around the world in countries such as Germany, Japan, South Korea and France, where he performed at the world famous Moulin Rouge and Lido in Paris. He also traveled the world as a lead adage dancer on both Norwegian Cruise Line and Crystal Cruises.
Since his Teacher Training Program graduation in 2009, Ciprian has taught at various schools and companies including; Canada's National Ballet School, Quinte Ballet School of Canada, Ballet Jorgen and many more.
Jennifer Harrison
Teacher / Choreographer
Teacher, Choreography, Classical and Contemporary Dance
For 20 years, Jennifer was the Owner and Artistic Director of Burlington Studio Dance (BSD). During this time, Jennifer directed and staged numerous students productions including annual productions of The Nutcracker and Choreographic Works. BSD also housed a successful Competitive Team winning several group awards as well as personal Choreography awards.
Many of Jennifer's students have gone to train in Summer, Associate and Full Time Programs at prestigious schools across North America. As Ballet Director of BSD, Jennifer successfully entered students in all levels of Ballet Exams through the Royal Academy of Dance. She also had the privilege of teaching all genres of dance over the years and train many Teachers who have gone on to have successful careers in Dance.
Jennifer received her formal training at the Ryerson University Theatre School under the direction of Nadia Potts, where she fell in love with Graham and Limón styles of Modern Dance. At that time, she was fortunate enough to work with top industry leaders. After attending Ryerson, Jennifer continued her teaching studies in Pedogogy, both RAD and Cechetti Ballet, Modern and ISTD National Dance at The Oakville School of Classical Ballet and The National Ballet School of Canada.
As a Registered Teacher with the Royal Academy of Dance, Jennifer holds her Teaching Certificate and her Teaching Diploma (Distinction), specializing in Anatomy and Dance History. She also holds Teaching Certifications with the Canadian Dance Teacher's Association (CDTA), Acrobatic Arts (Level 1) and Professional Memberships with The International Association for Dance Medicine & Science (IADMS), The Dance Health Alliance of Canada, Professional Adjudicators Alliance (PAA), Yoga Rocks for Kids and Barre-None (Ballet Barre Fitness Certification).
Jennifer has had the privilege and honour to work with thousands of students over her career throughout the GTA. Always a student at heart, she still attends Professional Development and Master Classes when possible. Now a dance adjudicator and freelance choreographer/educator, Jennifer is looking forward to inspiring the next generation of Artists at the Oakville School of Classical Ballet.
Amelia Low
Dancer / Teacher 
Teacher – Ballet
Amelia Low was born in Singapore, and moved to Sydney, Australia to train with ballet master Tanya Pearson at her Classical Coaching Academy. She has a Diploma in Dance from the Hong Kong Academy for Performing Arts and has danced in productions with Sydney City Youth Ballet, Awaken Dance Theater, Insight Dance Company, Joyce King Dance Company and Toronto International Ballet Theatre. Amelia was awarded a scholarship to the "Performing in New York" summer intensive with Ajkun Ballet Theatre and has spent summers with Boston Conservatory Dance and Complexions Contemporary Ballet. Amelia graduated from Canada's National Ballet School– Teacher Training Program with a Diploma and has taught at the school's Associate Program, Medicine Hat Conservatory of Music & Dance and Classical School of Ballet Long Island. She is also a registered teacher and associate with the Royal Academy of Dance and Certified Teacher with the American Ballet Theatre's National Training Curriculum Pre-Primary to level 7 & partnering. Amelia has a strong background in Pilates and is a certified Total Barre and Progressive Ballet Technique instructor. Amelia is thrilled to join the faculty at the Oakville School of Classical Ballet.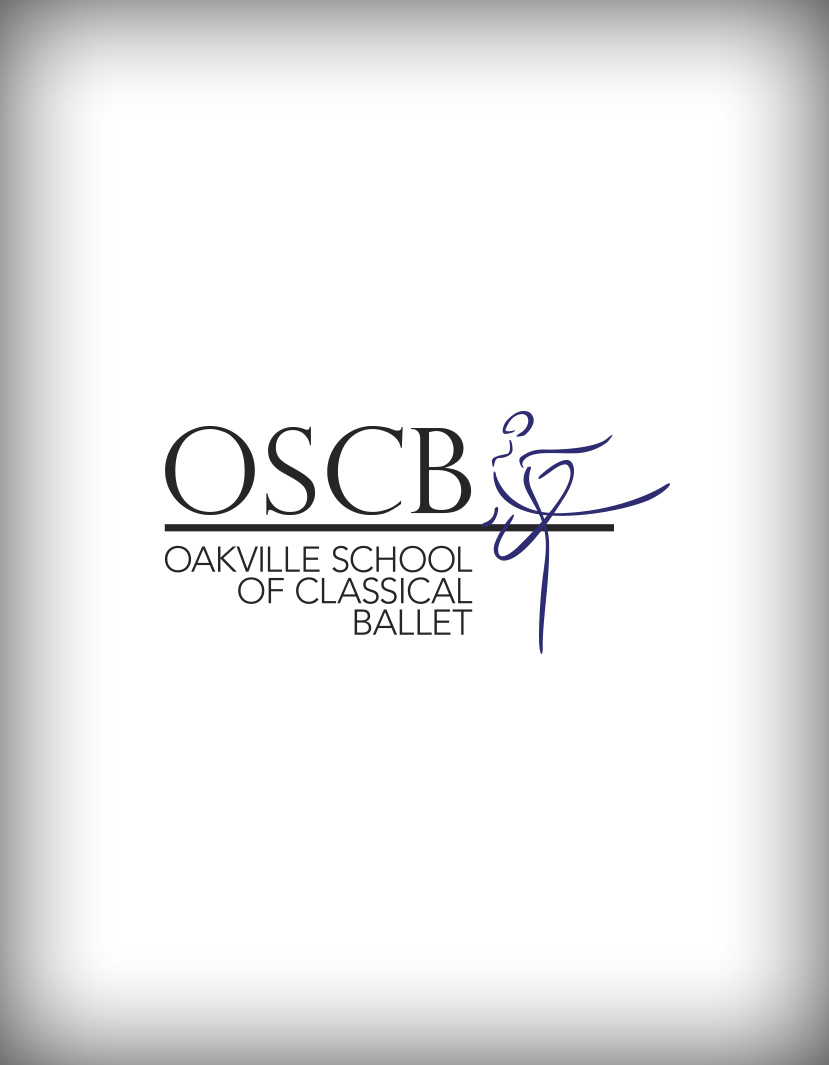 Kennetha O'Heany
M.F.A. (Dance History) York University, Toronto; L.R.A.D.,London, England
Teacher – Ballet
Kennetha O'Heany teaches ballet. She is a Practical Teaching Supervisor for R.A.D. with a Certificate in Ballet Teaching Studies and also holds the Diploma in Dance Teaching Studies. She has also achieved certification in the fascial workout system 3-D Workout@.
Kennetha received her early training from renowned dance teacher/choreographer Gladys Forrester, and later graduated from England's Royal Academy of Dance Teacher Training Programme.
While at the R.A.D., she fell in love with dance history and the academic side of the Art. Kennetha studied with Clement Crisp and Ivor Guest, and was awarded the first Ivor Guest Dance History Award for her work on Jerome Robbins. She pursued this historical study at York University, dancing in Baroque groups, researching ballet technique from the mid-1800's to the present day and reconstructing its' performance. Her writings and reconstructions can be found in the Oxford Encyclopaedia of Dance, the New York Public Library and various research libraries throughout Europe.
An active teacher for over 35 years, Kennetha has prepared students for both dancing and teaching examinations, including the Royal Academy of Dance Solo Seal Examination. Her students have gone on to professional dance programmes in Europe, USA, and Canada.
She was invited to the Vaganova Choreographic Institute and the Kirov Ballet, St. Petersburg, Russia, to study technique and the training of young dancers. Presently, Kennetha mentors and supervises the direction of young ballet teachers through the R.A.D. teaching programme, as well as continuing to train dancers.
GUEST TEACHERS
Esteemed Frank Augustyn instructs during a masterclass with OSCB students
Marly Apoliano
Frank Augustyn
Annette av Paul
Mercedes Bernardez
Johnny Chang
Colleen Cool
Lindsay Fischer
Evelyn Hart
Christopher Hird
Lynette Kelley
Alanna Kraayeveld
Kenneth Larsen
Etienne Lavigne
John Ottmann
Peter Ottmann
Nadia Potts
Anuschka Roes
Vladilen Semonov
Avinoam Silverman
Almond Small
Barbara Smith
Dean Vollick
Gizella Witkowsky